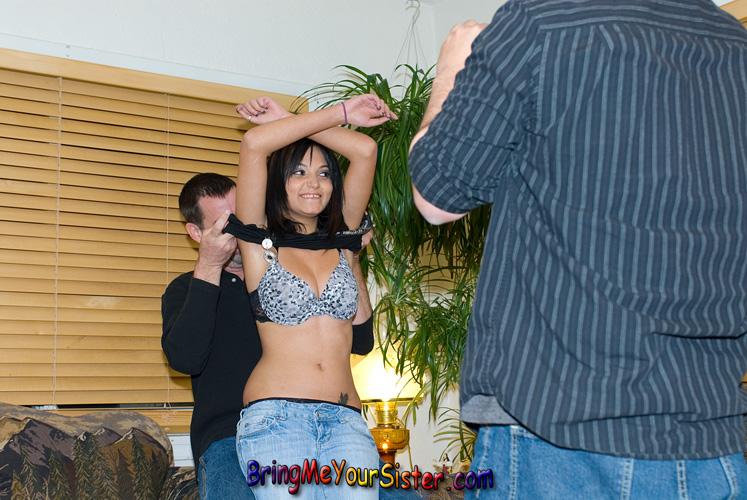 Content Type: Pictures
Featuring: Sabina Sweet, Richard Nailder, Ken Sweet
Published: 01 Sep 2014
Category:
Tags: Amateur, Big Cock, Big Tits, Brunette, Cock Too Big, Cocksucking, Colorado Girl, Cum On Tits, Cumshot, Cunnalingus, Eighteen, Facial, Fingering, Hard Body, Latina, Little Ass, Missionary Position, Natural Tits, Nice Tits, Old and Young, Porn Audition, Reverse Cowgirl, Shaved, Teen
Number of pictures: 263
Associated Videos: His Teenage Sister Has Big...
His Teenage Sister Has Big Natural Tits And A Tight Little Pussy
Sabina Sweet is a very sexy Romanian-born Colorado-raised brunette with a pair of natural tits and a sweet little pussy She also has a tendency to piss her brother off. It seems the petite brunette left her hair straightener on the floor causing her brother stepped on it - burning his foot pretty bad and costing him $300.00 in doctor bills. He wanted the money but his lazy little sister can't pay him back so he pimped his sister out in her very first porn video ever! He even filmed his nasty little sister fucking - now that's tight! Download the full video in the members area.