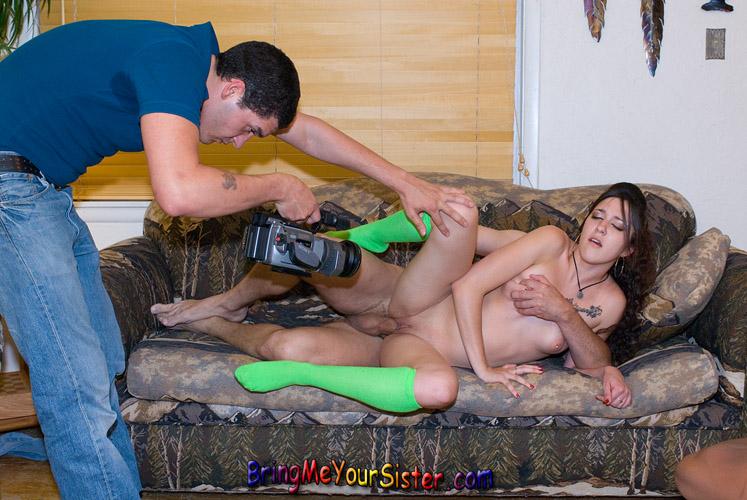 Content Type: Pictures
Featuring: Maria Marez, Richard Nailder, Holgan Marez
Published: 15 Dec 2014
Category: Couples Fucking
Tags: Amateur, Big Cock, Big Tits, Brunette, Cocksucking, Colorado Girl, Cumshot, Cunnalingus, Doggie Style, First Time, Fucked Hard, Hard Body, Latina, Long Hair, Natural Tits, Nice Tits, Nineteen, Old and Young, Pierced, Porn Audition, Reverse Cowgirl, Shaved, Socks And Stockings, Teen
Number of pictures: 226
Associated Videos: Beautiful Teenage Latina...
Beautiful Teenage Latina Fucks Old White Guy
I'm convinced that some girls just need a thick cock once in a while and the cute Latina Maria Marez is no exception. Sure she broke her Brother's laptop and sure he wanted the cash to get it repaired but Maria knew her brother would be pimping her ass out for the cash and from her attitude during this shoot, she just figured it was a way to get some dick and not have to worry about having to pay her brother back. It's either that or this sexy teen little tramp loves to fuck as her brother watches - you decide!