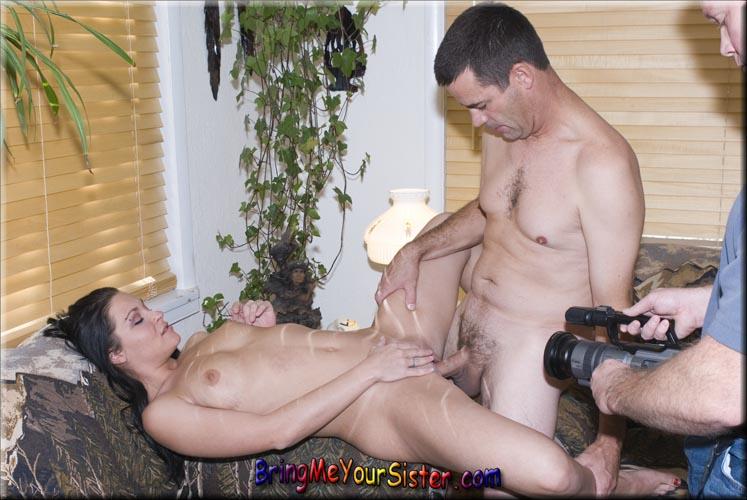 Content Type: Pictures
Featuring: Tasha Burke, Richard Nailder, Dillon Burke
Published: 18 Oct 2007
Category: Couples Fucking
Tags: Amateur, Big Cock, Brunette, Cumshot, Cunnalingus, Female Orgasm, Fucked Hard, Landing Strip, Little Ass, Long Hair, MILF, Reverse Cowgirl, Skinny, Small Tits
Number of pictures: 201
Associated Videos: Fucking His Beautiful...
Fucking His Beautiful Brunette Sister As He Films Us
Even the sexiest sisters can fuck up and Tasha was no exception. When This sexy sister borrowed her brother's video camera without asking, she never planned on it getting trashed but sometimes things don't work out as planned. When this thoughtless sister fucked up her brother's camera - this loving brother decided it was time for a little revenge. Personally, I think the sick fucker of a brother just wanted to see his sister with my cum all over her face. It wasn't very hard to get this desperate sister to suck my cock in front of her brother - so maybe she's the sick one..