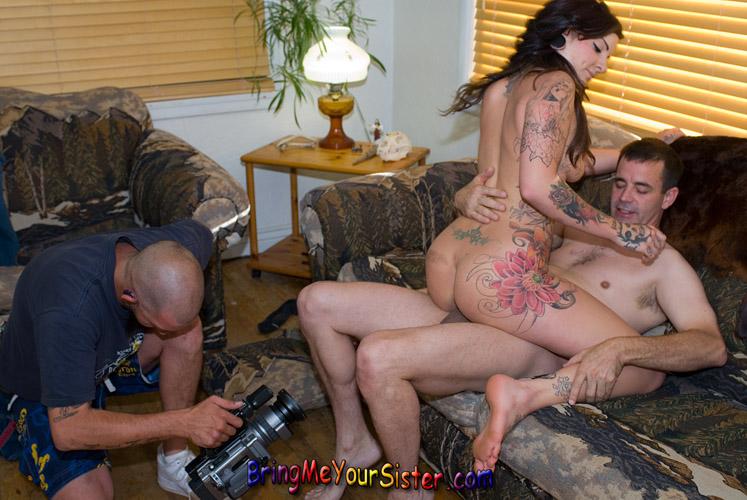 Content Type: Pictures
Featuring: Missy Ray, Richard Nailder, Dale Ray
Published: 12 Aug 2010
Category: Couples Fucking
Tags: Alt Girl, Amateur, Big Cock, Brunette, Cocksucking, Creampie, Curly Hair, First Time, Fucked Hard, Girls In Glasses, Long Hair, Natural Tits, Nice Tits, Old and Young, Pierced, Porn Audition, Shaved, Soft Body
Number of pictures: 240
Associated Videos: Beautiful Tattooed And...
Beautiful Tattooed And Pierced Brunette Fucks Flabby Old Man
Missy Ray was a little shocked that her brother would even consider having her do sister porn but here she was on Richard Nailder's couch as her brother made a deal with the devil - his sister's pussy for a few bucks cash. Of course, if the tattooed little slut had the money to pay her brother for the X-Box she destroyed, her brother wouldn't be fucking his sister over by making her do her first-ever porn video. Doing porn was bad enough but finding out that her perverted brother would be just inches from her pussy the filming almost enough to make her change her mind - almost...