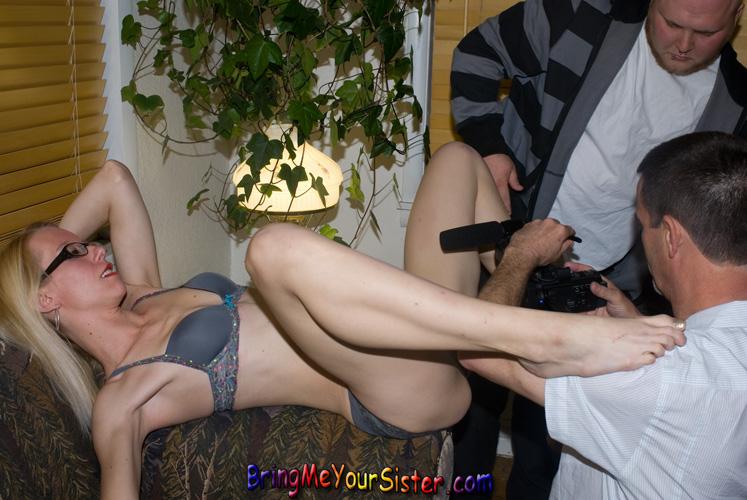 Content Type: Pictures
Featuring: Chris Roosevelt, Richard Nailder, Mixie Roo
Published: 15 Oct 2014
Category: Couples Fucking
Tags: Amateur, Belly Cumshot, Big Cock, Blonde, Cocksucking, Colorado Girl, Cumshot, Cunnalingus, Female Orgasm, First Time, Fucked Hard, Girls In Glasses, Little Ass, MILF, Natural Tits, Porn Audition, Skinny, Tall Girls
Number of pictures: 129
Associated Videos: Her Brother Made His Sister...
Her Brother Made His Sister Fuck A Dirty Old Man
Chris's skinny sister managed to trash his Blu-Ray and he wanted it replaced. Problem is the lazy cunt had no job and couldn't pay him so he showed up with his sister and let us fuck his sister while he filmed it all. Then we paid him for bringing his sister by and now he can get himself a new Blu-Ray player. Now - to download the full HD video of this guy's sister taking her first fat cock on film, jump into the members area and download this and over 70 sister porn videos - all filmed by their own brothers.