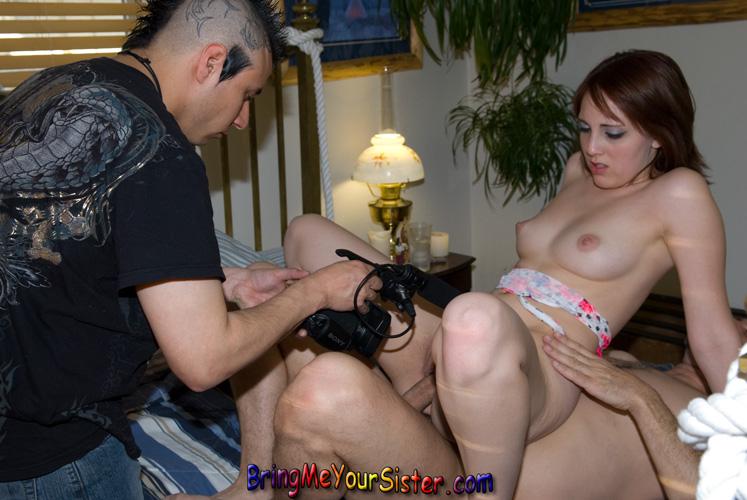 Content Type: Pictures
Featuring: Zander Huntsman, Richard Nailder, Nickey Huntsman
Published: 01 May 2015
Category: Couples Fucking
Tags: Shaved, Redhead, Old and Young, Nice Tits, Natural Tits, MILF, Lingerie, Hard Body, Fucked Hard, Fingering, Facial, Doggie Style, Cunnalingus, Cum On Tits, Cum On Pussy, Cowgirl, Colorado Girl, Cocksucking, Big Cock, Big Ass, Belly Cumshot, Amateur, Short Hair
Number of pictures: 192
Associated Videos: Nickey Huntsman Lets Her...
Nickey Huntsman Lets Her Brother Film Her Fucking
Nickey Huntsman let her friends destroy her brother's PA system - seems beer and electronics don't mix well so now her brother has her on my couch explaining her dilemma - and what better way to makes things right with your brother than to let her brother film her taking the old man's fat cock? "So awkward" as her brother takes the camera in his hand but somehow so naughty at the same time. See Nickey Huntsman take a huge cock and get an unwanted facial as her brother films his hard-bodied sister getting fucked - all because she trashed his shit.