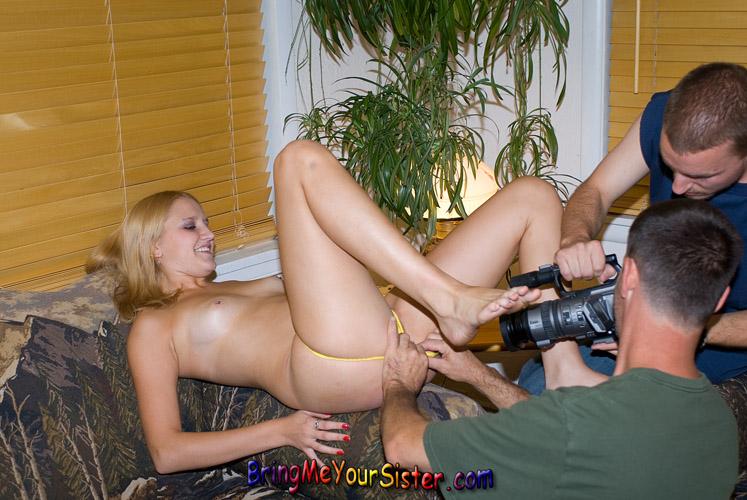 Content Type: Pictures
Featuring: Aurthur Blower, Richard Nailder, Abigail Blower
Published: 15 Jan 2015
Category: Couples Fucking
Tags: Amateur, Big Cock, Cum In Mouth, Hard Body, Old and Young, Porn Audition, Redhead, Shaved, Small Tits, Teen
Number of pictures: 199
Associated Videos: Old Dude Gives My Dirty...
Old Dude Gives My Dirty Little Sister A Sticky Facial
Some guys sister's just deserved to be fucked and Aurthur's little sister, Abigail Blower is one of them. This blonde cunt took her brother's car and drove it through the neighbor's fence - when he showed up he was so pissed he grabbed one of the boards from the fence and paddled his sister's ass so hard she still had the bruises when he showed up at my door - sister in tow and looking for revenge. He wanted the cash to fix the car and his sister was going to pay - even if that meant she would be fucking me while her brother filmed it just to pay him back.