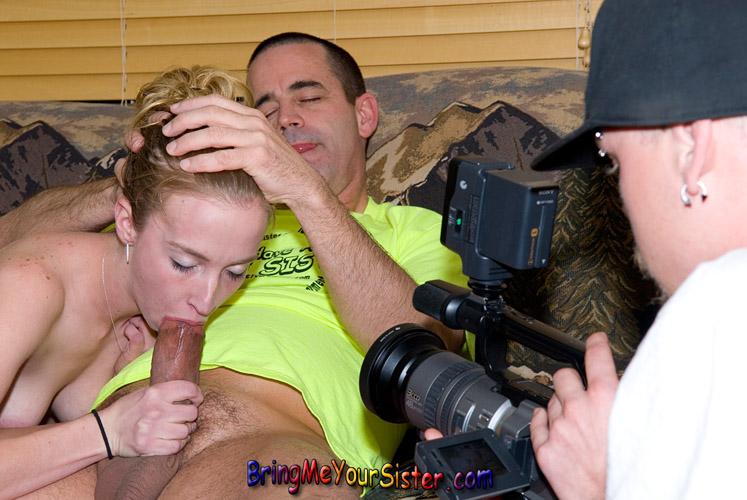 Title: His Sister's First Big Cock
Content Type: Pictures
Number of pictures: 173
Published: 30 Dec 2009
Featuring: Isis Starr, Richard Nailder, Saban Starr
Category: Couples Fucking
Tags: Amateur, Belly Cumshot, Big Cock, Blonde, Cowgirl, Cumshot, Doggie Style, First Time, Fucked Hard, MILF, Missionary Position, Natural Tits, Nice Tits, Porn Audition, Shaved, Skinny, Soft Body
Associated Videos: His Sister's First Big Cock
His Sister's First Big Cock
Some sister's are just stupid and others are just unlucky and in Isis's case I think it was a little of both. Sabin's little sister had taken her dog for the ride in his car - what she didn't plan on was that her dog would get sick and shit all over his rear seat. Sabin really wanted to fuck his sister over for the nasty mess so he called us and arranged to bring his sister by for a proper grudge-fucking. Of course he failed to tell his sister that he would be filming her in her very first porn video in order to get the $350 that it was going to cost to recover the seats. See his sister fucking as payment!