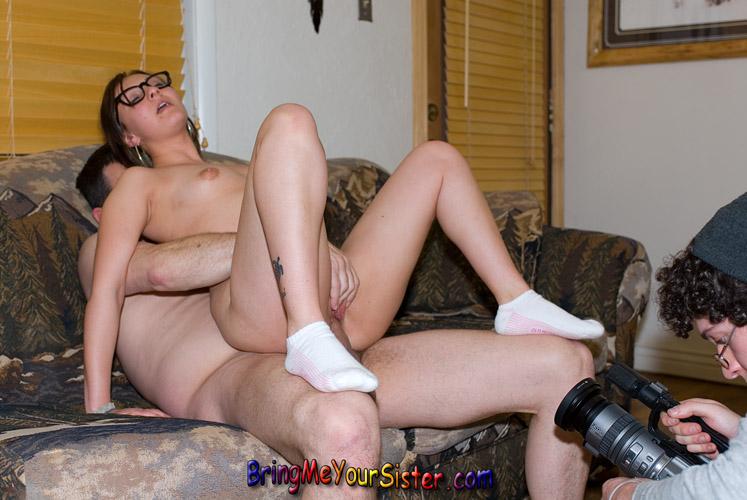 Title: His Sister Blew The Rent So I Fucked Her Hard
Content Type: Pictures
Number of pictures: 139
Published: 01 Nov 2013
Featuring: Dave Daze, Richard Nailder, Delilah Daze
Category: Couples Fucking
Tags: Teen, Socks And Stockings, Small Tits, Porn Audition, Petite Girls, Old and Young, Hard Body, Girls In Glasses, Big Cock, Amateur
Associated Videos: Little Sister Grudge Fucked For Spending The Rent
His Sister Blew The Rent So I Fucked Her Hard
Delilah Daze fucked up. The rent was due so her brother gave her the cash and sent her down to the office to pay the rent - but this teenage slut had a different idea. Sneaking out she spent the rent money at the mall - her brother was furious, so he decided to film his sister in her first porn video so the little slut could pay him back. When we first met this tiny brunette, we weren't sure she could take the fat cock of the old man that fucks all the "sisters" but we weren't disappointed - this little package can fuck!