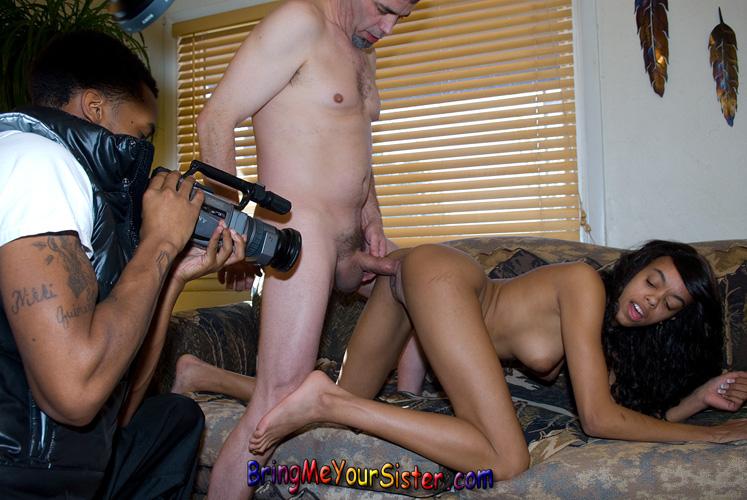 Title: Banging His Hot Black Sister
Content Type: Pictures
Number of pictures: 185
Published: 15 Jun 2014
Featuring: Ace Nightly, Richard Nailder, Jager Nightly
Category: Couples Fucking
Tags: Amateur, Big Cock, Big Tits, Brunette, Cock Too Big, Cowgirl, Cum On Tits, Cumshot, Cunnilingus, Doggie Style, Ebony, Facial, First Time, Flexible, Fucked Hard, Hard Body, Interracial, Little Ass, Long Hair, Natural Tits, Nice Tits, Old and Young, Porn Audition, Shaved, Skinny, Teen
Associated Videos: Banging His Hot Black Sister
Banging His Hot Black Sister
Jager Nightly says she always dreamed about becoming a pornstar but she had no idea that it would be so spontaneous and that her brother would be filming her amateur porn audition. Jager got her boost into porn after getting her brother's car impounded - the daily storage fees were building up and she had no way to pay.... That's where we come in, we pay brother's to film their own sisters fucking. This sexy black girl was suddenly sitting on our couch with her brother about to fulfill her dream of becoming a pornstar - with her brother on camera #1.