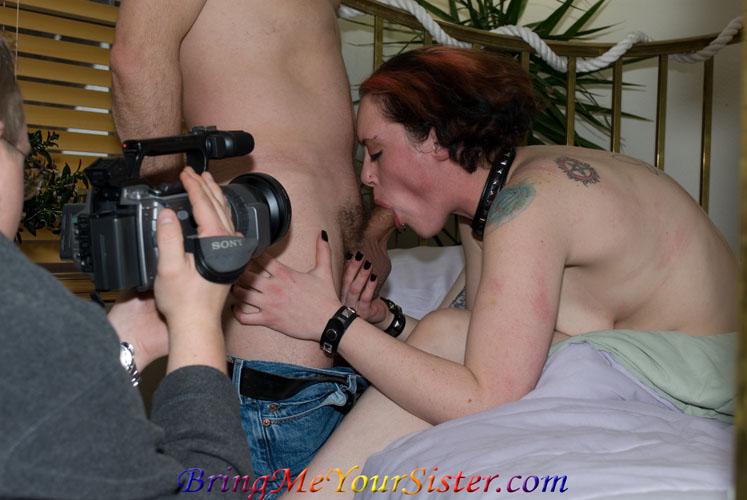 Title: Brother Pimps His Freaky Sister
Content Type: Pictures
Number of pictures: 118
Published: 06 Dec 2017
Featuring: Jaquelin Depaul, Johny Depaul, Richard Nailder
Category: Couples Fucking
Tags: Alt Girl, Amateur, Belly Cumshot, Big Cock, Brunette, Cocksucking, Cumshot, First Time, Natural Tits, Pierced, Shaved, Soft Body, Tattooed
Associated Videos: Pasty Alt Girl Pimped By Her Brother
Brother Pimps His Freaky Sister
Jaquelin is a real mean bitch! How would you feel - you just start getting some regular pussy and your sister fucks it up for you. I mean, Johny's a real nice guy but he just don't get all that much pussy and so when his sister decided to kick his girlfriend's ass, Johny wanted a little revenge - he wanted to see his sister humiliated! When he saw my add in the paper he thought it was the perfect payback. Only problem is his sister LOVED getting fucked by me - even turned her on to have her brother watching. Jaquelin is a real slut.